Tourism of the Canary Islands wanted a corporate communication campaign aimed at its internal audiences (citizens, trade, institutions), and especially at all those who are part of the value chain of the tourism sector in the Canary Islands.
Its main objective has been to regain confidence in the future of the sector and to highlight the raison d'être of Tourism. From Interprofit we propose a strategy focused on developing a corporate communication campaign that has focused on the role of each of the people who are part of the sector, with real protagonists and an informative tone that generates greater credibility.
"Our proposal wants to value all the anonymous players that comprise the island tourist sector."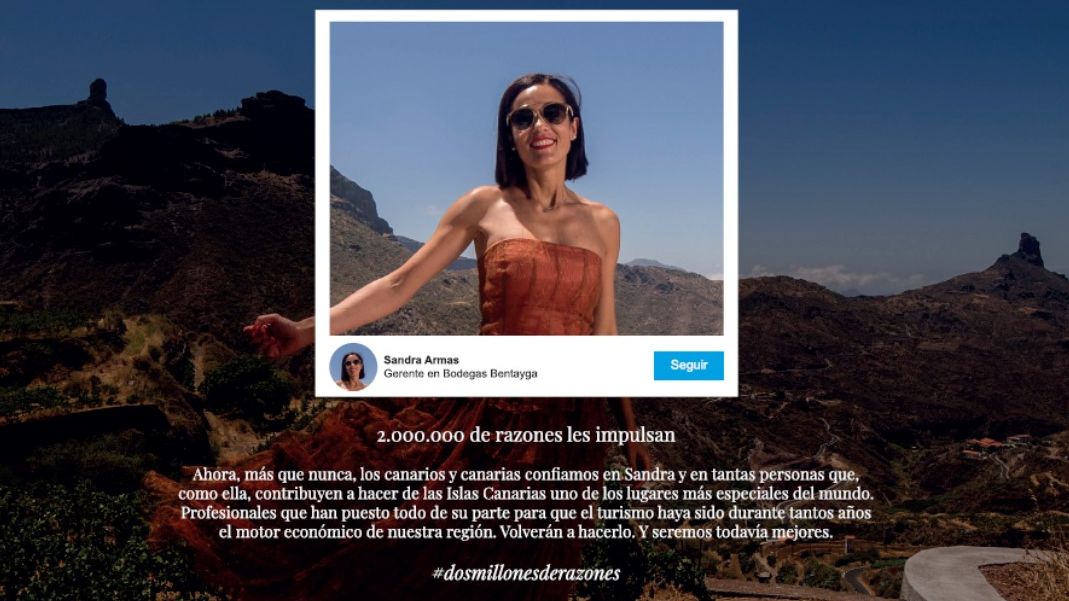 At the copy level, we are committed to the need to strengthen trust, to extol the need to continue to believe, to push, to not lose hope, to know that we can get out of this as we have gotten out of so many other situations. So the best we can do is keep a positive eye on the horizon. And this is the spirit that we wanted to broadcast to all the citizens of the Canary Islands with this corporate campaign under the #two millionreasons concept.