Sarsa Movento wanted to open its new dealership in Terrassa. An unprecedented space for its premises, amounting to 22,000 m², which shelters four emblematic automotive brands: Volkswagen, Seat, Skoda and Audi. The challenge: for the 700 guests to tour the entire dealership to get to know the facilities of the four brands.
We created a story based on the four elements of nature: water, fire, earth and air. Each one linked to a brand and a "tempo" of the presentation. Once the attendance check was over, a glass of cava and an electronic violinist welcomed the guests. To facilitate the way forward, we had the support of 40 attendants dressed in mechanic's overalls and flags.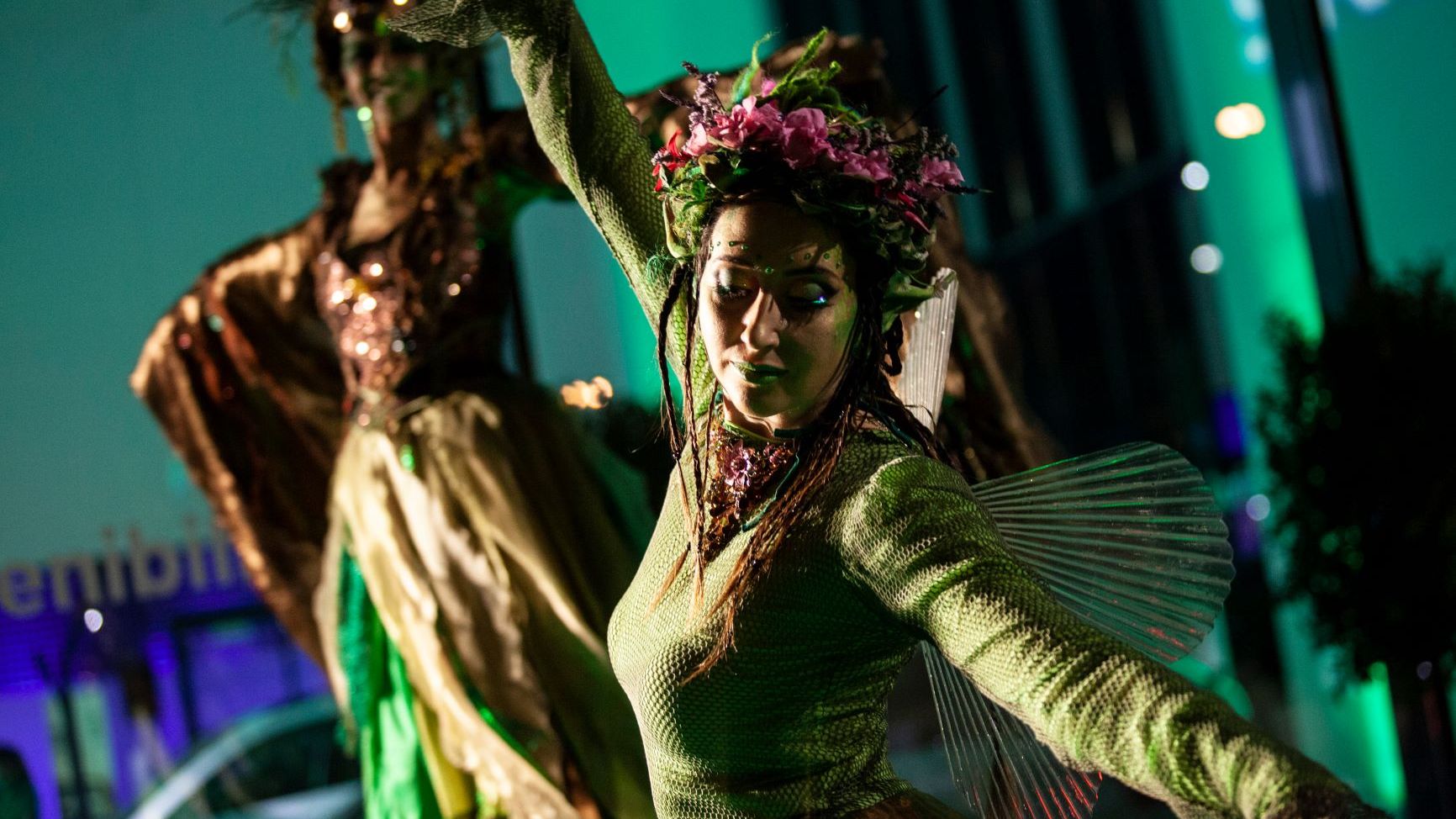 "The four elements of nature inaugurate the new Sarsa Movento dealership in Vallés."
The first space was Volkswagen's: water. A large LED screen projected movement of water, while the Vallès Philharmonic played film soundtracks. Once all the guests arrived, Pep Plaza, the host of the event, was in charge of presenting the speeches presided over by the President of the Government of Catalonia.
A group of percussionists and a group of stilt walkers accompanied the guests to Seat: fire, decorated in red. In this space a delicious dinner was held by Nandu Jubany, enlivened by a string quartet.
Characters of nature, elves and fairies awaited the guests at Skoda: earth, where you could taste a great variety of desserts.
We transformed the Audi space into a private club with a DJ. Disco balls set the scene and two mirror girls moved to the rhythm of the music on podiums, interacting with the guests.
A great attendance success of with more than 700 guests. To this day our client still receives congratulations for the great opening event where no one remain unmoved.