We started working with Holaluz in 2018, building a long term relationship, with the mission of helping their team to position themselves as a solid and disruptive technology company in the energy sector. In 2019, a great communication challenge was added to this mission: to advise the company in its jump to the Alternative Stock Market.
And the bell of the Barcelona Stock Exchange finally rang with the tone of Holaluz in December last year, before an audience that was one hundred percent economic, and with nearly 50% of the stock offer already placed among international investors.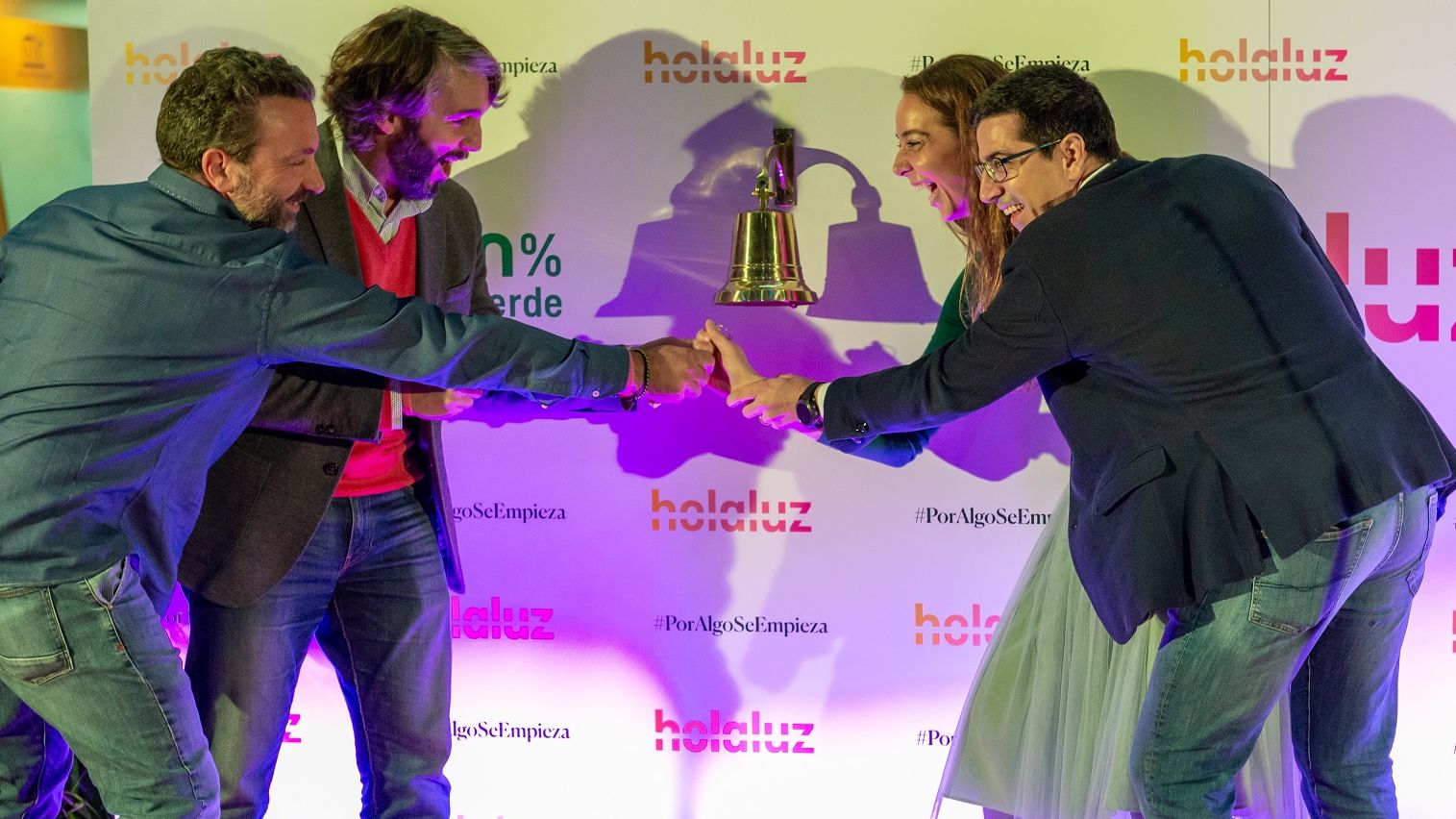 "We bring the history of the brand to the press in the first person, taking advantage of the communicative potential of its founding partner."
We developed an intensive communication strategy for this challenge that Holaluz set us in 2019, focused on the economic and financial area. The objective was to generate a perception of credibility and solvency linked to the Holaluz brand in the environment of potential investors. Throughout 2019 we accompanied and advised the company in all project phases, as the strategy brought together a series of coordinated and integrated actions over time, without focusing on a mere one shot.
Firstly, we activated a press office, with the intention of putting the media spotlight on Holaluz's debut on the ASM. At the same time, we strengthened its positioning in accordance with its values: technological and innovative, sustainable, fair and customer-centric.
In this section, we manage personalized interviews of Carlota Pi, president of Holaluz, and we disseminate various press releases with content of interest to the media. We organized meetings with journalists in Madrid and Barcelona so that they could keep up to date with all of Holaluz's corporate movements.
One of the actions integrated in the strategy was undoubtedly the staging on the day of its departure to the ASM. Holaluz also had the collaboration of the production team of Interprofit: the location of spaces in the building of the Stock Exchange in Barcelona, as well as the development of the script for the event and the coordination with the team of suppliers for its production.
With the launch of the Alternative Stock Market, we also held a press conference with the participation of the main players, as well as media attention on site by our team.
The implementation of this consultancy and accompaniment service led to a significant number of appearances of Holaluz in the media throughout Spain. The aim was therefore to achieve a greater rapprochement with the investment community. It was such a success that on the day of the ASM IPO, nearly 50% of the shares were already placed among international investors.